Reclaim Confidence With Expert Liposuction Services
Improve your body composition, and slim and reshape specific areas of your body with the premier liposuction services in Memphis from Germantown Aesthetics. 
Create a personalized treatment plan tailored to your specific needs and goals with the skills and expertise of our hand-picked team of specialists that deliver stunning — oftentimes life-changing — results.
Book your liposuction appointment today!
Areas Liposuction Can Address:
Upper and lower abdomen

Flanks (sides)

Lower back

Bra strap area

Thighs

Hips

Buttocks

Upper arms

Breasts

Neck

Face (jowls)
Liposuction is an elective cosmetic procedure used to surgically sculpt specific areas of your body, providing immediate improvement in problem areas that may have proven to be resistant to diet and exercise. Liposuction successfully removes excess fatty tissue, for an improved shape and proportion.
Understanding Liposuction
Liposuction is not a weight-loss method or treatment for obesity, which is why we offer hormone replacement therapy (HRT) to those who are struggling to meet their goal weight.
One major advantage to using hormone replacement therapy in conjunction with liposuction is longer-lasting results. We also offer metabolic coaching with a chef who is passionate about helping you meet weight goals and maintain your desired weight. Read about our nutrition program in a recent issue of MedEsthetics!
We understand that cosmetic surgery is a big commitment and we make every effort to give all of our patients their desired results and help maintain those results for as long as possible.
If you're looking for a non-surgical approach to skin tightening and body sculpting, Body Contouring may be for you. We would love to talk to you and discuss a plan that would leave you with the best possible results.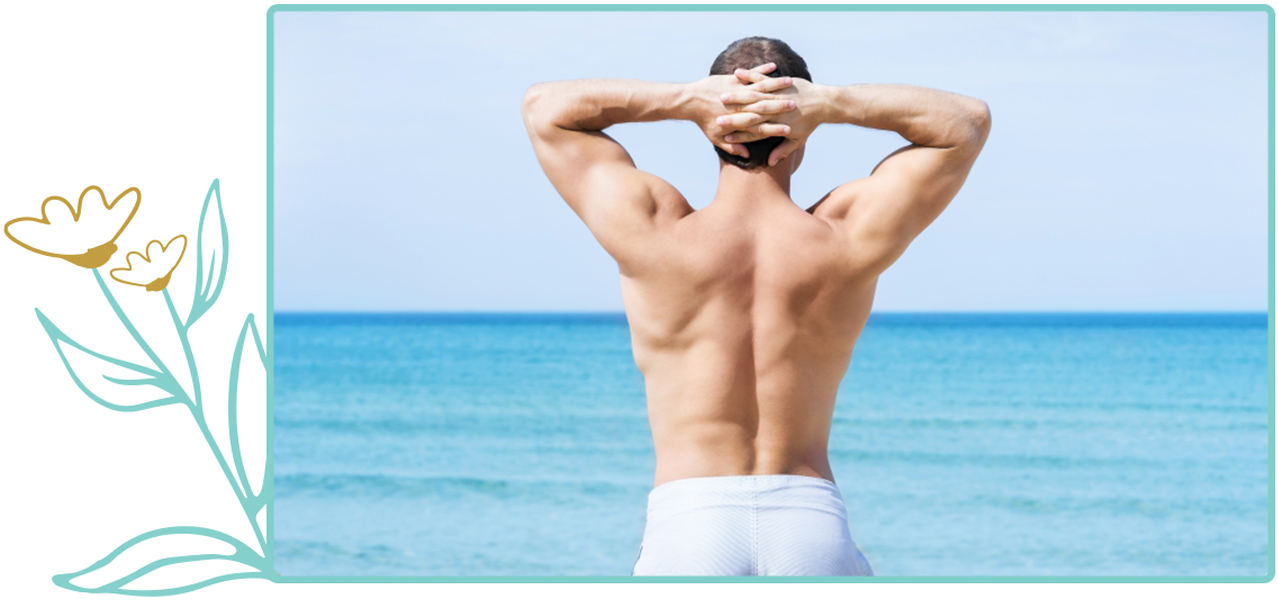 "
Liposuction Before & After Photos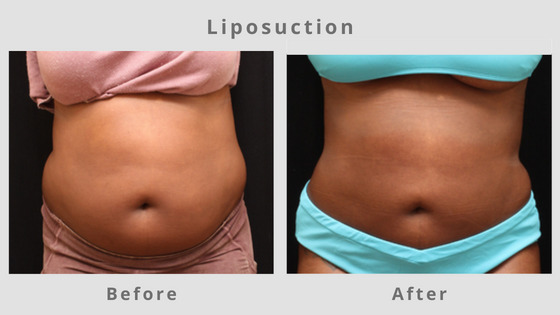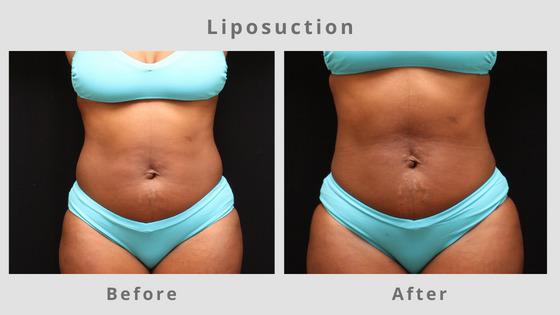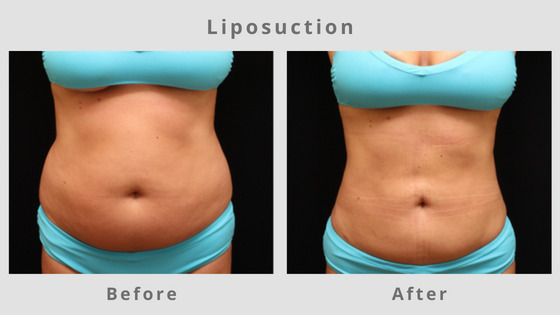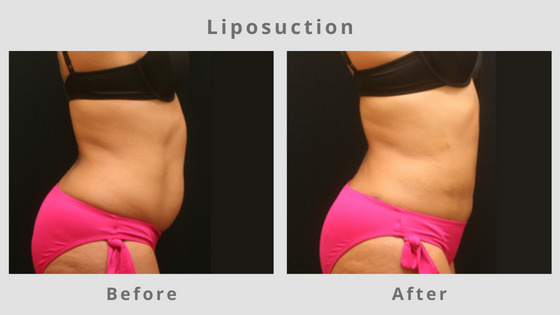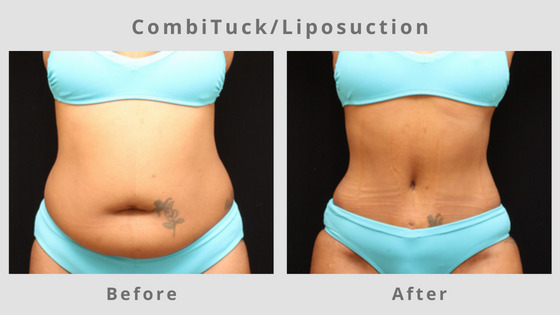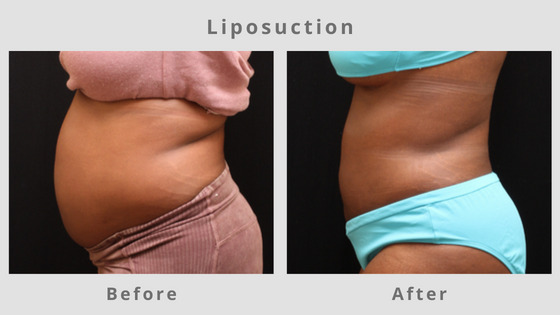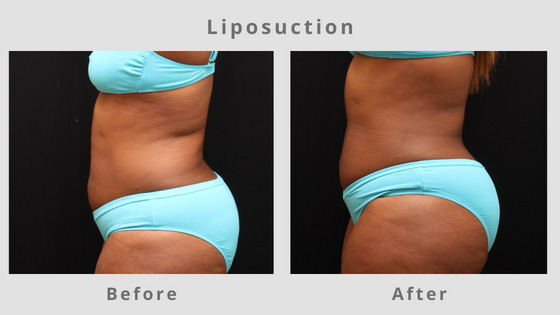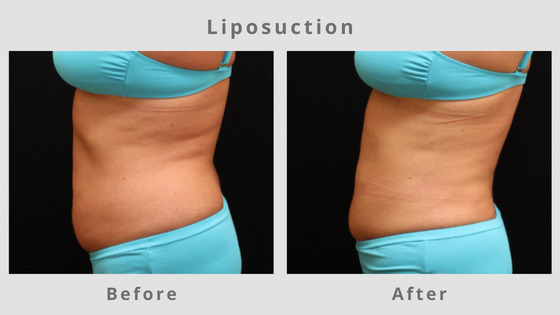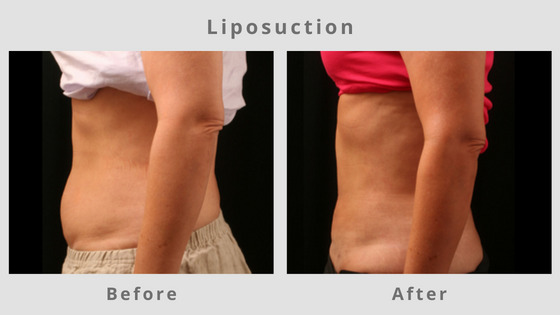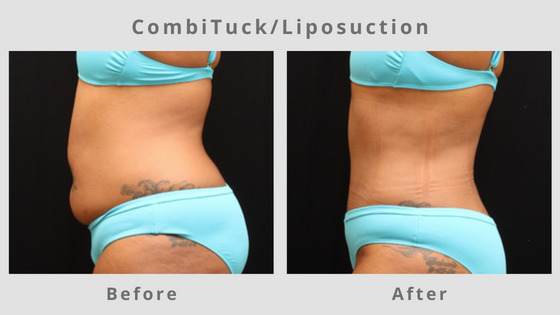 Liposuction 101
Liposuction is a cosmetic procedure that addresses stubborn fat deposits and is most commonly seen in areas including love handles, the tummy area, under the neck, thighs, arms, and back.
A liposuction procedure is a treatment that can be done by itself, but many people like to combine it with other cosmetic procedures such as an abdominoplasty (tummy tuck), breast augmentation, facelifts, and beyond.
Who Is Liposuction Ideal For?   
Liposuction first and foremost is not a weight-loss solution — it's ideal for those who are close to their goal weight and need assistance with areas of localized fat. It's also important to address that liposuction does not treat or mitigate cellulite, so any lumps or bumps you have beforehand will likely stay the same.
Liposuction is also not a cosmetic procedure to tighten the skin, which is why it's often paired with other treatments to better remedy loose, saggy, and wrinkled skin.
Frequently Asked Questions about Liposuction
Partner With Germantown Aesthetics For Your Liposuction Procedure
Patients love Germantown Aesthetics because not only are we reputable in the Memphis area, but we're focused on our patients and deliver compassionate care and highly detailed work with unwavering results.
At your liposuction consultation, your board-certified cosmetic surgeon will take a complete history, preoperative photos, and create a treatment plan.
Ready to get started? Contact Germantown Aesthetics today!