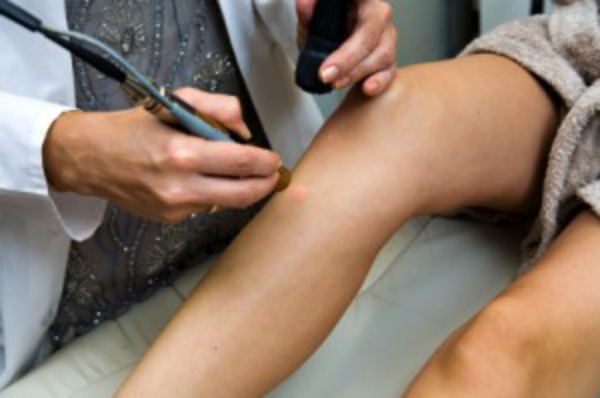 Has unwanted body hair made you frustrated with repeated shaving, waxing or plucking? Do you wish for a long-lasting solution to your body hair concerns? Laser hair removal is safe, affordable, and growing in popularity as one of the most sought after cosmetic laser treatments in the country.
Germantown Aesthetics is proud to offer laser hair removal for our patients who are tired of wasting money on shaving supplies only to have to constantly maintain a smooth appearance.
Laser hair removal is a great option for those patients that would like to remove unwanted body hair from their face, neck, chin, lip area, ears, chest, arms, underarm area, back, shoulders, legs, and bikini area. Our laser works by warming the skin below the surface, causing the hair follicle to expel the hair at its root, leaving the follicle "dead". It may take more than one treatment of the desired area to fully eliminate the unwanted hair – but you will see immediately noticeable results.
The laser used at Germantown Aesthetics is completely safe when used by a trusted and trained medical provider or aesthetician. It does not hurt or burn your skin, although some patients do report a mind tingling sensation during treatment. While we cannot guarantee that results are permanent, after a package of sessions you should see long-lasting results, which may be permanent depending on your skin type.
Contact Germantown Aesthetics today to learn more about laser hair removal treatment in Memphis.