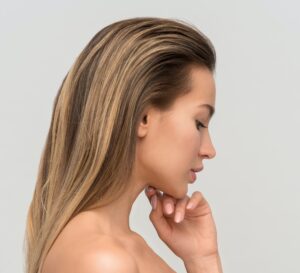 Botox is one of the top facial injectables that women and men of all ages are choosing to improve their appearance by reducing the signs of aging. It is a neuromodulator that helps reduce and soften wrinkles, relaxing the muscles in the face. Patients as young as 20 years old start treatments between the eyes to help prevent frown lines from forming. 
Many patients receive Botox treatments to prevent or soften the appearance of forehead wrinkles. It is recommended that patients stay consistent with their treatment to stop the contraction between the muscles. Botox can also help patients who grind their teeth by being administered in the masseter (jaw muscle) for a therapeutic effect. 
Botox can last up to three months, however, a patient's individual metabolism plays a role in the length of time results are visible. Many patients feel more youthful after treatment, reporting tighter skin and that their eyes are able to open wider. Most patients feel an overall smoothness in their skin.